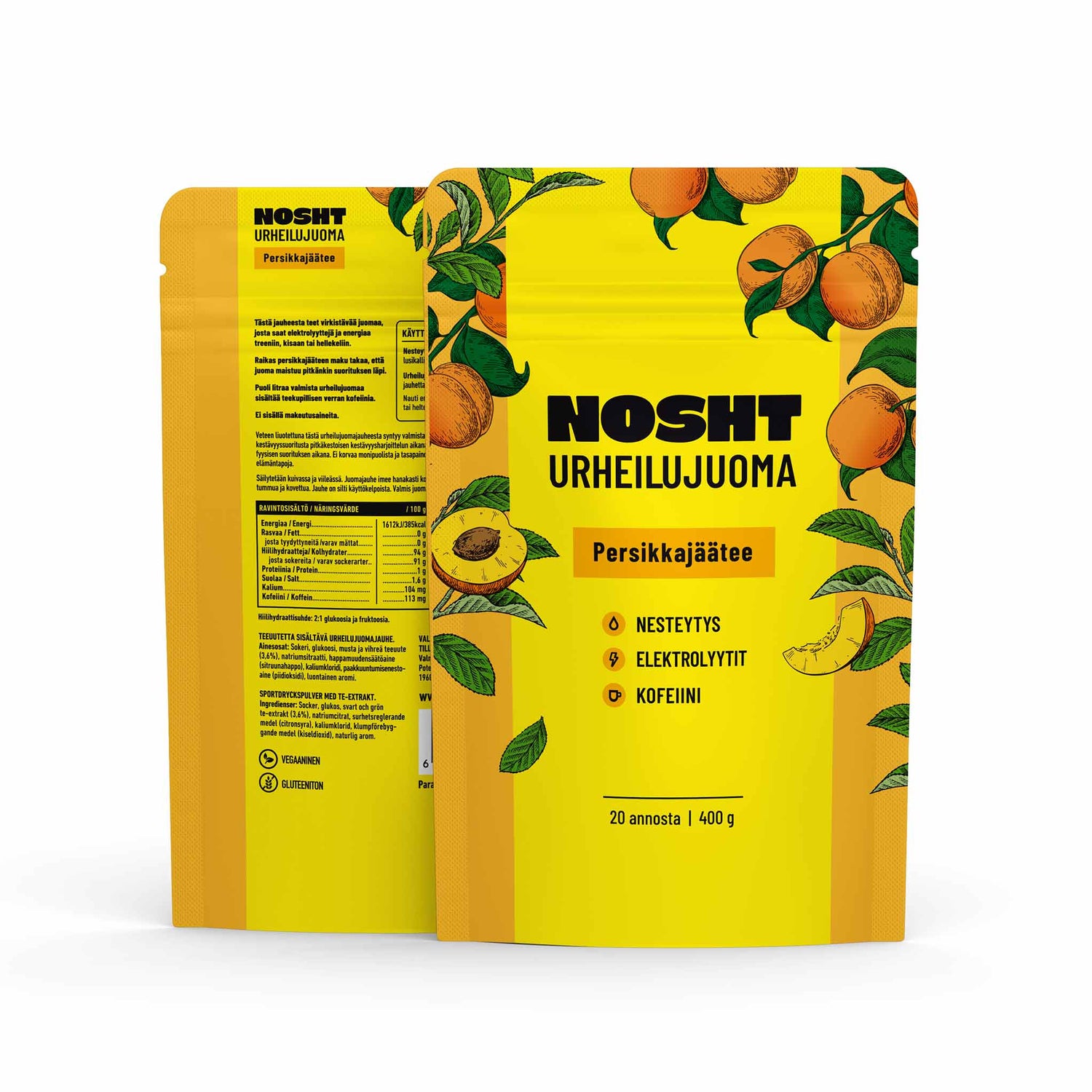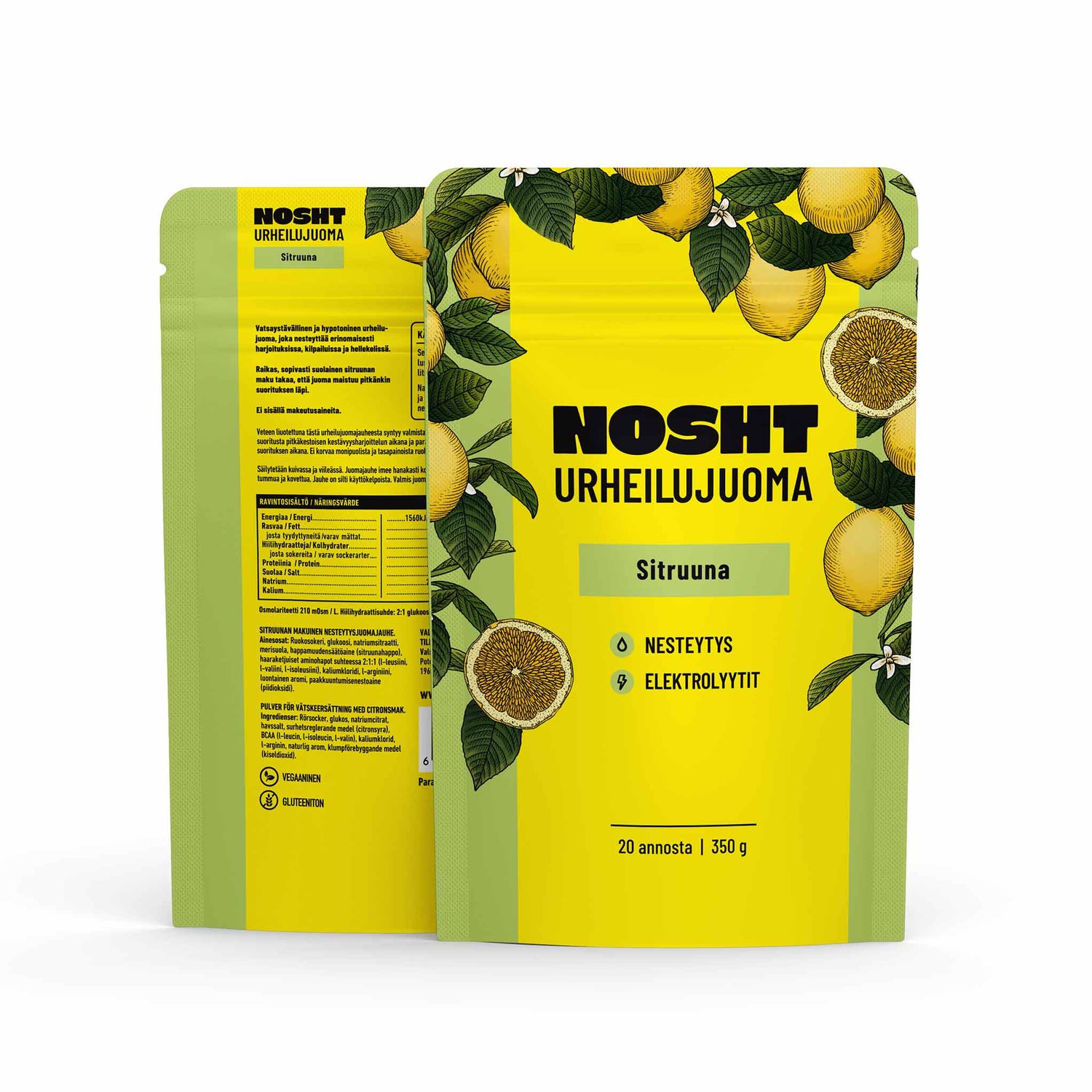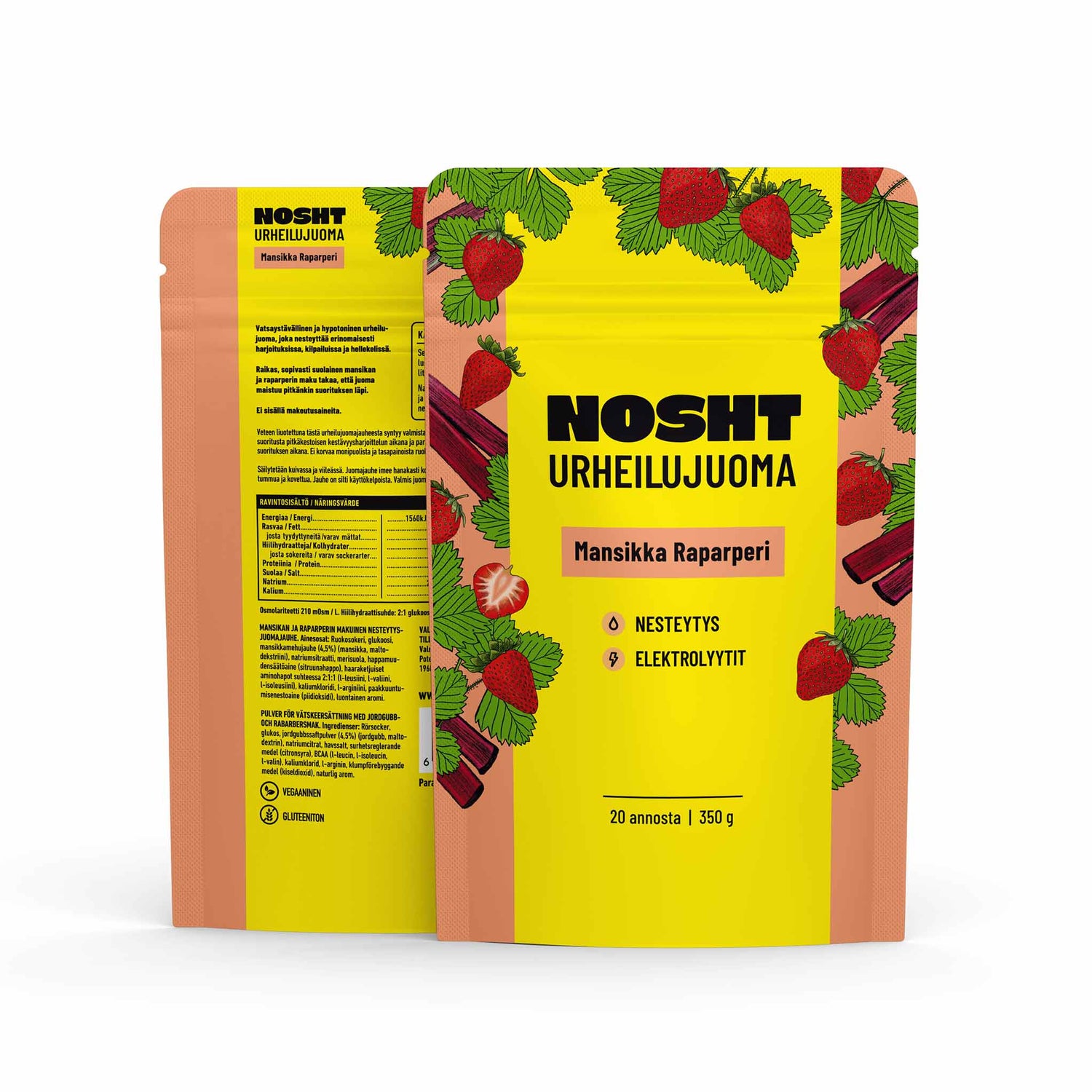 Endurance Drink Mix
Regular price
Sale price
$17.00
Have you ever had to give up on training or drop out of a race because your sports drink caused your stomach to cramp? Or you just couldn't stay hydrated no matter how much water you drank?

Our Endurance Drink Mix delivers superior fluid absorption and optimal electrolytes without triggering stomach distress that other sports drinks cause. Ours is a natural electrolyte drink with a single purpose: to keep you optimally hydrated – period.

Our mix has been scientifically formulated for use when you're pushing yourself physically. Nosht Endurance Drink Mix is saltier than your average sports drink, offering the ideal sodium content to keep you hydrated. It also contains a select group of amino acids to further boost fluid absorption and retention, ensuring that nothing is lost or wasted. Our formula allows you to absorb significantly more fluid than you could drinking water alone.

 

Key features

Nosht Endurance Drink Mix is 100% vegan; low-FODMAP and gluten-free; and contains no added preservatives, colours or anti-clumping agents. And its light, delicious taste comes from natural fruit. It contains only 50% of the carbohydrates found in typical sports drinks while packing 50% more electrolytes. With the right ratio of natural and functional ingredients and electrolytes, our formula is specifically engineered to help you:

Increase power output

Improve endurance

Avoid cramping

Carbohydrate-electrolyte solutions contribute to the maintenance of endurance performance during prolonged endurance exercise and enhance the absorption of water during physical exercise

 

Nutritional value

Per 100g

Per serving (17.5g, 500 ml)
Per 100 ml of drink

Energy (kJ/kcal)

1560 / 373

273/65

55/13

Fats

0g

0g
0g

Carbohydrates 

85.8 g
15.0g
3g

Of which sugars

85.3 g
14.9g
3g

Protein 

2.4g
0.4g
0.1g

Salt  

6.3g
1.1g
0.2g

Sodium

 

2508mg
439mg
88g

Potassium

493mg

86mg 

17mg

Osmolarity 210 mOsm/L


Learn more about Endurance Drink Mix and sports drinks in general from our blogpost

Check out our new Nosht Zero Electrolyte Drink!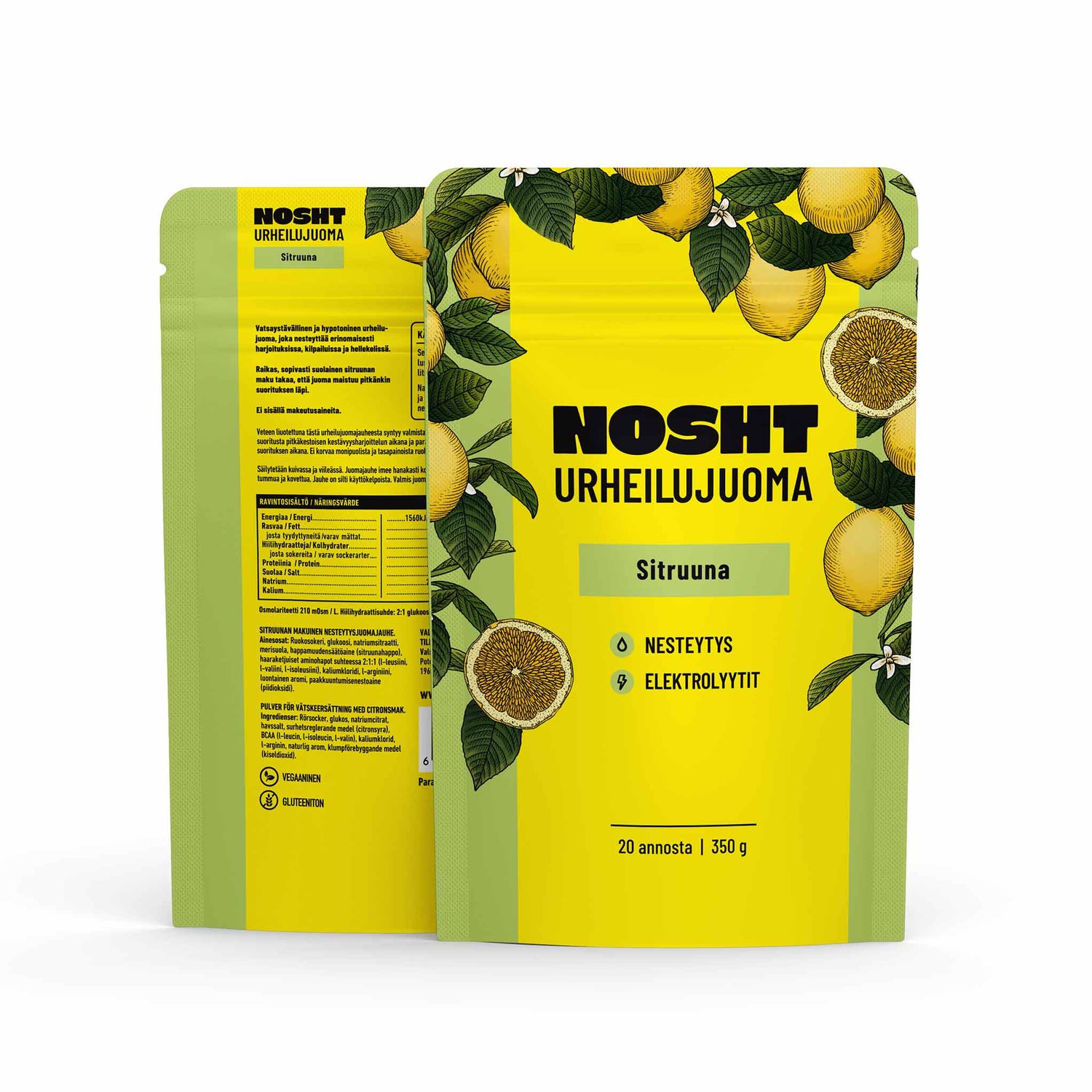 Endurance Drink Mix
Regular price
Sale price
$17.00
Milloin tätä saa lisää??
Super hyvä juomajauhe, onneksi tilasin kerralla 2, kun nyt näitä ei oo saanut pitkään aikaan lisää. Alkaa jo loppua!!
MIKKO
Fressi maku! Ei liian makea. Jauho vois olla hieman riittoisampaa.
Hyvä tuote
Hyvänmakuinen ja vatsaystävällinen urheilujuoma.